This shop has been compensated by Collective Bias, Inc. and its advertiser. All opinions are mine alone. #PeriodConfidence #TryTheDivaCup #CollectiveBias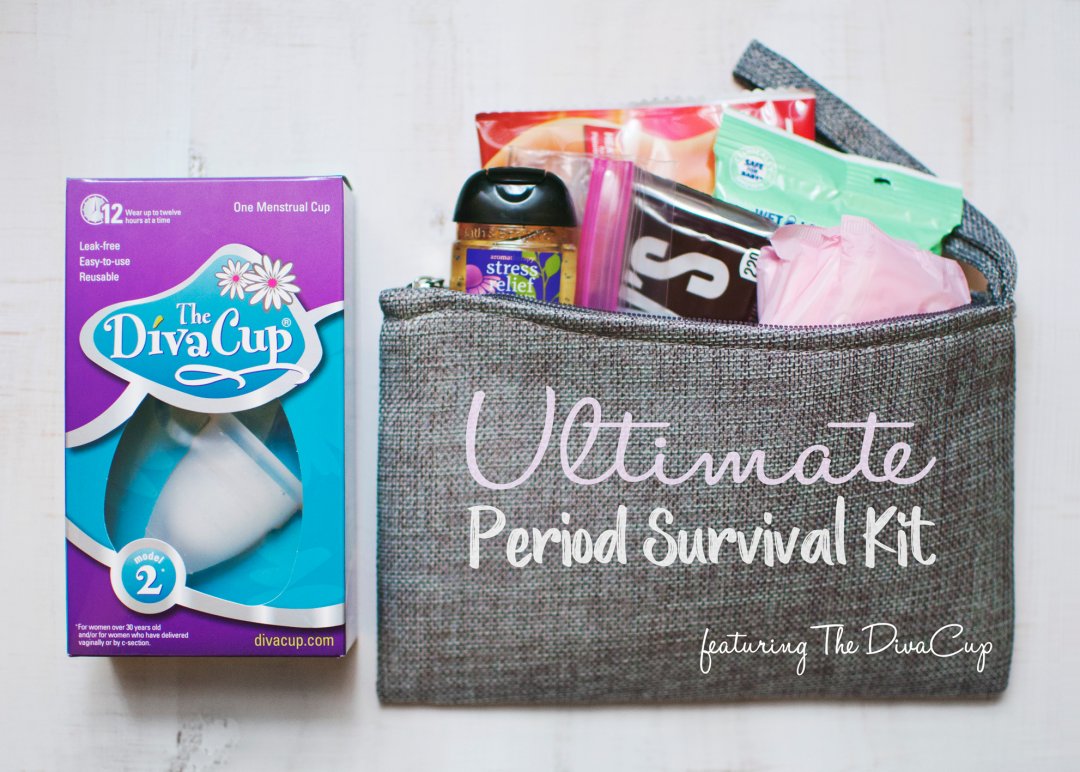 Roll over the image above to purchase your DivaCup!
I was not expecting to come across anything that would change my period experience at this point in my life. I will be 38 soon so I have been doing this for awhile now. But The DivaCup is a game-changer! I picked my DivaCup up at Walmart with the idea that I could save some money by giving it a try but the pros started seriously stacking up!
It is safe to use and made from 100 percent healthcare grade silicone to assure comfort and durability. The DivaCup is free of chemicals, plastic, BPA, latex and dyes.
Since it is reusable, I will always have it on hand which means no more emergency runs for pads and tampons. The DivaCup is clean, comfortable and convenient, and provides a better period care option than tampons and pads. It can be worn for 12 hours so I can sleep with it in. It also means I can do a whole lot of other activities while using it too. Like running, doing photoshoots, going out, and sitting at my desk with no fear of leaking for up to 12 hours! In my experience, that is just short of an actual miracle.
I have never had a more reliable period care option. I can actually forget that I am wearing it sometimes. It can even be worn when expecting your period.
I am a pro now, but I do feel like there is a bit of a learning curve when it comes to insertion in the beginning. Fortunately, there is a thorough User Guide included so be sure to read it carefully. When positioned correctly the cup is leak-free and the cup can't be felt.
DivaCup has a Consumer Care Team available to answer any questions. They can be reached at support@divacup.com, 1-866-44-3482 or via our social media networks. This team is really the best team to contact and are super helpful to customers. They are on the phone with women, for insertion, removal etc. Consult with your healthcare provider if you have any questions with regards to vaginal or gynecological health.
Inspired by The DivaCup, I put together a portable "period survival kit" that could easily be tossed in a bag or backpack. I just chose a zippered pouch that I like and that suits my personal style. If your goal is to be discreet, be sure to choose a lined pouch that is not transparent.
My number one essential item to go into the period kit is The DivaCup. It comes with a little drawstring bag which is perfect for storing the cup.
Here are some ideas for what could be inside the kit with The DivaCup:
hand sanitizer (I chose a scented aromatherapy hand sanitizer for stress-relief)
plastic sandwich bag
your chosen pain reliever
hand wipes
a travel size heat wrap or heat patch (great for relieving cramps or back pain)
panty liners
a chocolate bar
an extra pair of underwear
hand lotion
chapstick
body spray or perfume
I wanted my kit to contain necessary items and a few comforting items as well. What would be your go-to period kit essential?
Cleaning The DivaCup is easy. Just empty, wash with DivaWash and warm water and reinsert The DivaCup a minimum of two times each day of your cycle (every 10-12 hours).
I only wish I hadn't waited so long to give The DivaCup a try. I have found out exactly why 91% of women who try DivaCup never go back to traditional period products. Find out where you can purchase The DivaCup!